City of Stone and Rich History
DUROVNIK
Croatia's Most Unique Beach
BOL, BRAČ
Stunning Waterfalls leave you breathless
KRKA WATERFALLS
Ancient Heritage and Architecture
PERISTIL SPLIT
WELCOME TO CROATIA
PULA ARENA
PERSONALIZED AUTHENTIC PROGRAMS
TRAVEL CONSULTATION & INSPIRATION
PLANNING & IMPECCABLE ORGANIZATION
CONCIERGE SUPPORT 24/7 ON SITE
DESTINATIONS RICH IN NATURE, HISTORY AND CULTURE
Croatia is a breathtaking country. When we ask ourselves where to stay and what to see, we first think of the well-known gems like Dubrovnik, Split, Hvar, Istria, Plitvice Lakes. Quiet and safe, with its beauty, but also the choice of luxury accommodation in top hotels and villas, it is ideal as a top destination for a perfect holidays in Croatia, but also a travel with style and a dose of luxury. Explore hidden coves and beaches for the best holiday experience.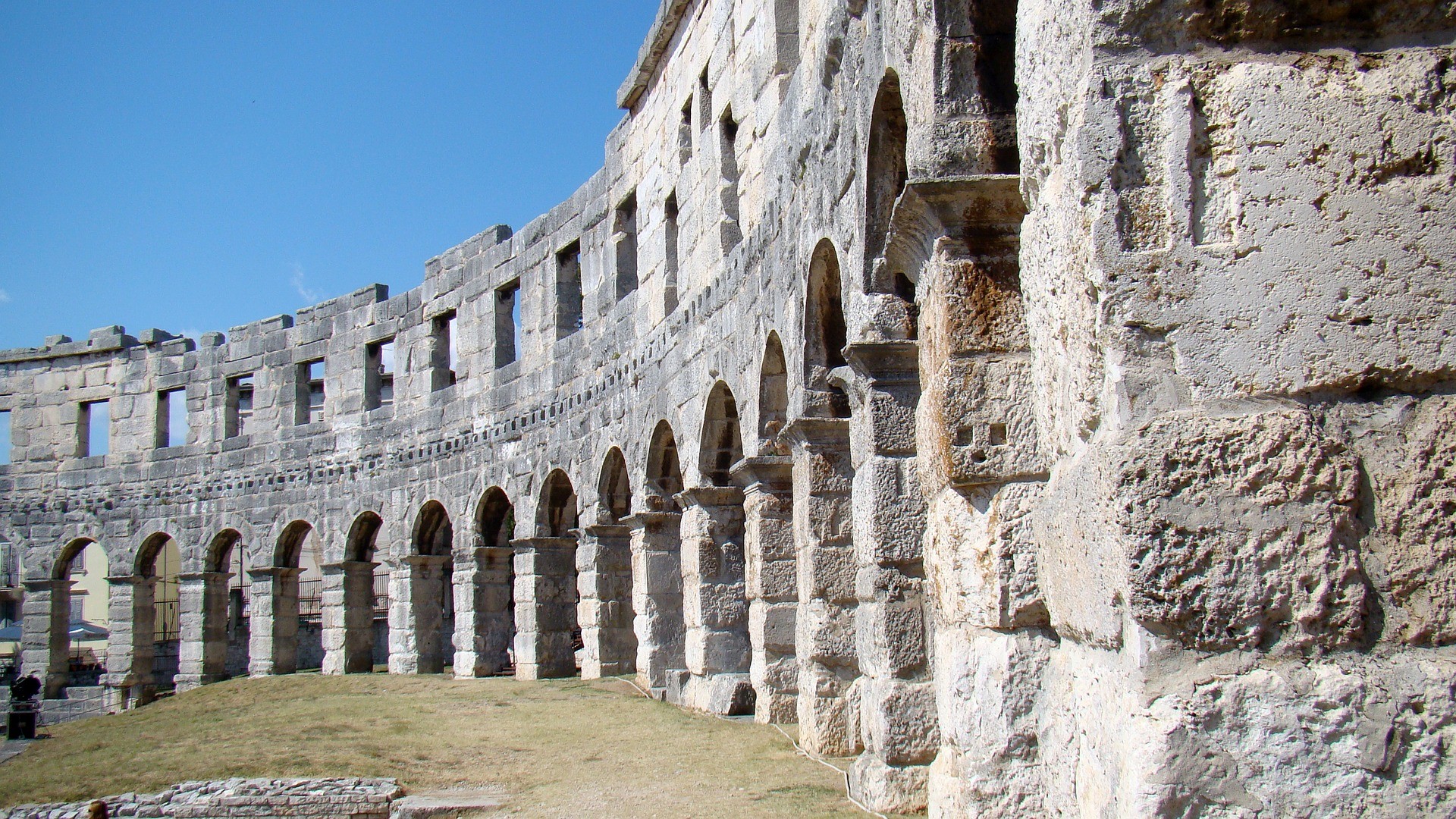 Experience Istria discovering its magical beauty! From picturesque medieval towns to the blue Adriatic coast.
Read More »
Enjoying the rare beauty of this natural treasure will make your trip even more special.
Read More »
Whenever you decide to visit Dubrovnik, whether is your first time or the tenth time, the feeling of awe does not subside.
Read More »
Make memories in Beautiful Croatia
INSPIRE YOURSELF TO AUTHENTIC LUXURY JOURNEYS IN CROATIA
There is numerous reasons why you should visit 'the land of a thousand islands'. A trip to Croatia is an unforgettable experience. We find inspiration at every step. From historical sights to cultural events, all set in the beautiful surroundings of cities and towns that exude beauty. If we are to list the best things to do in Croatia, the first thing that comes to mind is the sea and sailing in its blue, but also hiking and biking through unique national parks. Delicious food and people who will greet you with a smile and warmth in their hearts will make your travel to Croatia unforgettable. Travel Croatia and enjoy in luxury holidays on one of our special tours.
Natural Experience
Reliable and trustworthy travel partner IN CROATIA
SAILING CROATIA - EXPLORE NUMEROUS ISLANDS AND BAYS
With 1244 islands, reefs, and cliffs sailing in Croatia is a unique experience. Go on a Croatia honeymoon sailing and spend every moment with your beloved and create new memories away from everyday life and stress. Choose one of the luxurious motor boats, sailing yachts, or catamarans and embark on a journey across the Adriatic Sea and enjoy its blue, gentle beauty.
There is 5 great reasons why luxury catamaran charter is perfect for family holidays in Croatia If You looking for a catamaran for a luxury
Read More »
Luxury Gulet in Croatia Are you looking for luxury gulets rental in Croatia? We offer the best selection of gulets on the Adriatic. Sail with
Read More »
Luxury Motor Yachts Croatia Looking to rent a motor yacht for a luxury holiday in Croatia? We offer the best selection of motor yachts on
Read More »
exquisite nature, delicious wine & dine, rich history and culture, enriching experiences
OUR CLIENTS ABOUT A LA CARTE TRAVEL CROATIA
We had a wonderful vacation in Croatia! Sandra planned the perfect journey down to the smallest detail for us. She was available for all our questions and needs. We and our friends felt safe and served as we wished for. She found a great hotels and knowledgeable tour guides who showed us many interesting spots. We enjoyed in wine routes of Istria (Teran was a revelation!) but great experience was truffle hunting followed with homemade pasta with truffles and extra virgin Istrian oil for dinner. We could just relax and enjoy our time and company of each other. Warm recommendation!
We have wonderful memories from our luxury journey to Croatia. Our family wanted to get together and celebrate the 50th wedding anniversary of our parents, while also visiting some new country. A La Carte Travel did a fantastic job of planning our vacation. Every detail was arranged for us thoroughly so we could just relax and enjoy. From sailing itineraries to reservations in restaurants and transportation with drivers who were professional and courteous and 24/7 at our disposal, all were excellent executed. We visited incredible places, have a few nice day-trips visiting heritage sites and enjoy great food and wine. The agency team was very professional and always available for us. We enjoyed a family reunion in such a classy way.
My husband and I wanted to celebrate our 25th wedding anniversary with a beautiful vacation. The choice fell on Croatia since we heard a lot of nice things about your country. Your agency has provided us with a well-organized luxury vacation paying attention to every detail. The flights, transfers and tours were flawlessly organized. We didn't have one problem and we felt quite safe and carefree. We were also very impressed with The Pucic Palace, stunning 18th-century Baroque palace right in Dubrovnik's Old Town, now 5 stars luxury boutique hotel. Such a great history! We are so grateful and appreciative of the work you did to help make it so wonderful experience.
My girlfriends and I had a great time in Croatia. Sandra planned the vacation entirely for us, from seesightings to a wellness day in a wonderful resort to a fun culinary workshop where we learned how to make Rozata – Dalmatian version of crème brûlée. We stayed in 4 stars hotel which had everything we could ask for and more. Also, we enjoyed one day and night on the yacht. Sandra was always at our disposal even though we didn't need her much since everything was perfectly organized. That was astonishing 2-weeks girly journey. We'll come back!
Every year we, as a group of best male friends, travel together. This year we chose Croatia, which proved to be an excellent choice. We left the organization of the vacation to A La Carte Travel Croatia, from idea to realization. They did a great job! A week flew by with sailing the beautiful islands and visiting wineries tasting excellent wines - dingac and plavac are the best! We especially like the custom of having a welcome drink rakija! It's made mostly from grapes or plums but rakija with honey was delicious too. We had a lot of various sports and outdoor activities, enjoying ourselves tremendously. There were no surprises and the whole journey went very smoothly.
We thank you for an unforgettable honeymoon! It was extraordinarily planned and executed. You have chosen a great hotel for us, with excellent service. We were blown away by the scenic view from the terrace of our hotel. The vacation was once in a life time experiences! It was a great start for our life together. We will be happy to repeat this experience with you when we expand our family.
Honeymoon to remember forever! We spent one week in a wonderful Dubrovnik. Everything was perfectly planned, from airport transfer to 5 stars luxury hotel to perfect spa and leisure day by the pool. We had a romantic dinner at restaurant with unforgettable sunset views of the city and the surrounding coast from Srd hill. Mrs Sandra were at our disposal all the time. She even solved one minor problem with our luggage unnoticed. Very professionally.
We love trips where we don't have to think about anything just to enjoy! So, we enjoyed ourselves amazingly on a culture tour - in Croatian music tradition klapa singing at the the Šibenik fortresses, at Alka knights tournament in Sinj and visiting famous Croatian sculptor Ivan Mestrovic Gallery in Split. Food and wine were also divine. Everything was managed flawlessly by A la Carte Travel agency. They were discreet but continuously at our disposal. Great experience!
My group of friends and I had a wonderful sailing vacation at the Adriatic sea. It is one of the bluest and clearest waters, nice beaches, so many islands, swimming in secluded bays… We had great food, perfect service and an easy going atmosphere at all times. Our skipper was an excellent guide, very friendly and helpful. We also had a few trips to the land visiting interesting places like the old town of Trogir and Split. The Blue Cave at island Bisevo was stunning. But real adventurous was a big game fishing trip and catching tuna. What a thrill! The whole vacation was perfectly designed and delivered by A La Carte Travel Agency. They proved to be experienced and professional travel agent.
It was nice to spend a vacation in the homeland of our grandfathers. The vacation was excellently planned by ALCT agency. They choose a nice private villa for us with all necessities for a luxurious vacation. It was nice each morning swim at the infinity pool and having the most beautiful views of the Adriatic Sea and the nearby islands. We especially like island Korcula and their traditional Moreska sword dance. Also, we enjoyed a wine and olive oil tasting at island Brac. All of the arrangements made by you worked out perfectly. We had a time of our lives!
Travel With Us
Ikador Luxury Boutique Hotel & Spa Inspired by the luxurious speedboats Riva and the hints of musical instruments everywhere, the boutique hotel Ikador leaves you
Read More »
Travel With Us
They say if you find the job you love, you'll never work a day in your life. And we think family Sirotić found just that in Istrian Buzet.
Read More »
Travel With Us
Chiavalon Olive Oil – The most advanced olive oil production complex in Croatia On our travels through breath-taking Istrian scenery, Vodnjan was the place we
Read More »
Travel With Us
Stancija Kumparička – Idyllic Goat Farm Filled with Exquisite, Ecological, and Artisan Products This time, we would like to share our impressions from one truly
Read More »
Travel With Us
Miro Tartufi – Truffle Hunting & Tasting Upon our arrival to family estate Miro Tartufi, we immediately felt welcomed and noticed the love towards nature
Read More »
Travel With Us
Stancija Buršić – An Unavoidable Stop for Prosciutto lovers If you are a prosciutto lover, you shouldn't miss this! In Vodnjan, surrounded by olive groves,
Read More »